This is long overdue. Almost a month...heheh.
We had fun in Bangkok, who doesn't right, though we missed Mik loads. Told myself that if we were to go again, I'd bring Mik, but seriously I don't know how that's gonna work out. My dearest hubby plans to go again before hari raya...but hey, I don't think I'd be allowed to board any planes coz my tummy would be HUGE by then. So he plans to go with his frens. Yeah right I say! Angan-angan aje...
Anyway, it's gonna be Ramadhan soon so I don't think that will materialize. Perhaps next year then.
Here's a summary of what we did:
1st day - Shopped at Pratunam. We actually walked from the hotel to the market. That was good exercise, but tiring man. We were back in hotel by 8 plus so we went swimming. The pool was very nice, too bad I didn't manage to take any pics there.
2nd day - Went to MBK via BTS Skytrain. Not much things there to buy, not as cheap as Pratunam. When I got back to SIN, someone told me lingerie in BKK is cheap. You can get Wacoal bra for more than half the price. Damn!
From there we proceeded to Asia hotel, coz Azwin's sis wanted a bag from a shop there. Thereafter we went to Pratunam again coz the day before, most of the shops were closing already. Went back to the hotel to refresh first, then we proceeded to Suan Lum Nite Market. Again, not much things to buy, coz it was more expensive. My feet was aching soo much by then. Apa tak, satu hari berjalan...Just our luck, we found a foot massage place at Suan Lum. We paid like 80 bahts (I think) for a half-hour foot massage. Power!
3rd day- We headed down to Chatuchak right after breakfast, despite being told by many people that Chatuchak is only open on Sat & Sun (it was a Friday). There were a few shops that were open and we managed to grab some good bargains there, esp the lamps. My hubby was so excited! heheh. But since many shops were not open, we vowed to come down early the next morning before we leave BKK.
After lunch at a Muslim stall in Chatuchak we went back to the hotel to leave our stuffs. Then we went again to Pratunam to see whether we could grab anything else. We had an early night.
4th day - Woke up early so that we could get to Chatuchak as soon as it opens. We only had 3 hours to spare and there were so many shops to explore. We split up. Me & hubby together. And the other couple together. We got some things for the house and other miscellanous items likes bags, clothes and accessories. Oh, 3 hours is too short....next time must go BKK on a weekend.
So after the very wordy entry, here are some pics we took. There's not much tho' coz we were more keen on shopping. Hahah.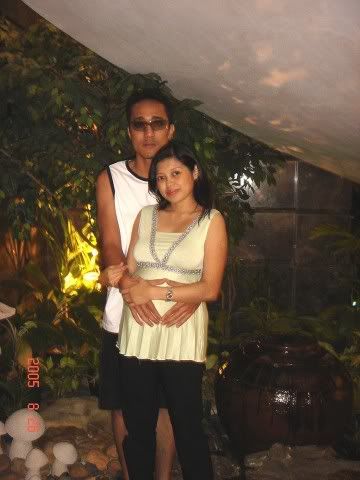 Click me
I read somewhere that people who likes purple are romantics.....

It's Mikail's favourite colour right now. He will point to something purple and our conversation normally goes like this:

Mik: Ma! Ma! Purple...
Me: Oh yes! Purple...clever boy! *smile*
Mik: *big smile*
Me: *pointing to something else* What colour is this?

Then he will go on to say whatever colour that thing is. Of coz at times, he still mixes his colours up. But there are certain colours he will get right. Like purple, orange and red. What's weird is that the colours he is certain of are not basic colours (except for red). Funny lah this Mik.

But I'm actually amazed by his abilities. I remembered that my nephews and niece didn't know how to differentiate colours before they were two.

At 21 mths old, he already knows how to count from 1 to 10, knows his shapes, knows some colours and talks all the time. Sorrylah, it's the proud mummy boasting...I know. heheh. This mummy harbours some hope that her son will grow up to be a genius.

Hey...there's no harm in dreaming right?
zany dzf at 3:00 PM :: zany dzf |

Wednesday, July 27, 2005
Finally


Happy morning! It's a bright and sunny Thursday morning, hope it doesn't rain today.
So I know I haven't updated for like ages. Sorry bloggers I haven't had the time to tag either. I've been super duper busy for the last 8 weeks due to the promos we've had.
Well, I've got some news to share.
Recently, we (hubby & I) purchased a new digital camera. It's about time I tell ya! We've been missing out on all the pics we could have taken of little Mik. And now that another one is on the way, I wanna make sure I have pics of the baby from birth onwards.
This is what we bought:
The best feature of this camera is it's slimness. Besides that I love the picture clarity and the big screen. So now I can start taking pics again! But the only glitch now that prevents me from uploading is that my laptop is sick. *sob, sob* The windows just refuse to start. I worry that I'll lose all pics and video of Mik inside, but my colleague has reassured me that it probably can be trasnferred to a thumb drive. So that's what I'll do or rather that's what I'll ask my colleague to help me do...heehee.
Another new purchase is this: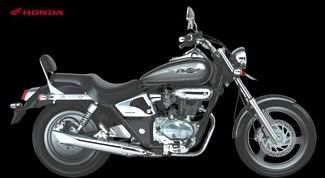 Hubby's new bike is called the Phantom. We've had to change bikes coz his old bike was giving us problems. It suddenly stopped when we travelling on the expressway, on the right lane some more. Imagine how dangerous that is! And that's not the first time it happened either. So rather than put our lives in danger we had to spend more moolahs on a new bike. No choice.
We've also had another pleasant news very recently. It's about the little one who's very active in my womb. This is a clue on the baby's gender: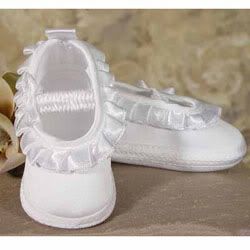 It's very obvious isn't it. ;)
zany dzf at 5:19 PM :: zany dzf |

Wednesday, May 18, 2005
Minah or mat?


Nie girl ke boy?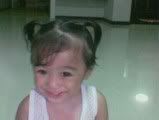 zany dzf at 4:50 PM :: zany dzf |